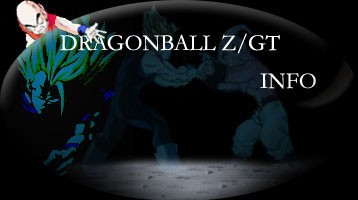 Dragonball Z Pictures

Welcome to the supreme source of Dragonball Z Pictures & Information. Click on one of the links to the left to find the Dragonball Z / GT information you desire. Hopefully, you'll find a few things on this site that you didn't previously know. If so, our purpose has been met... Please come back to this site early and often, as we UPDATE FREQUENTLY
( affiliated with dragonball z pictures )

UPDATES / NEWS:

MAY 18, 2002: An official section dedicated to the ultimate source for dragonball z pictures has been added. Please go there and check it out - you'll be pleased by what you find. Also, we did a MAJOR overhaul of the entire site.

FEBRUARY 24, 2002: Sorry it took so long for an update - we're going to be updating a lot more shortly! We have a new fan fiction up; go check it out:)

JANUARY 13, 2002: We have our first Fan Fiction up! SuperSaiyanBri (one of the mods from the message boards) did an excellent job writing it. Go check it out.

JANUARY 4, 2002: Attack Meanings are up - thanks hydro!

JANUARY 3, 2002: The frequently asked questions of the dragonball z information site is up. Looks like we'll be near completed soon

DECEMBER 29, 2001: Character Deaths are now up - Go check em out and tell us what you think... Two updates in two days!

DECEMBER 28, 2001: All of the Dragonball Wishes are Up. Still ahead: galaxies, character deaths, and other suprises.

NOVEMBER 27, 2001: All the Dragonball Z movies except for 5 and 11 are now up! Again thanks to Deadly Sinner. Look for more frequent updates very very soon, as well as a preview of a galaxy section

OCTOBER 27, 2001: Sorry for the long time before any sort of update everyone - I've been really busy. Movies 1,2,4, and 6 are up!! Credit goes to Deadly Sinner for writing em. Also, the links section and the affiliate section are also working, so go check those out

OCTOBER 7, 2001: The site is just underway! Our knowledgable staff is compiling and writing information that hopefully you will find useful / interesting. If you would like to apply to be part of the staff, email us here with the subject "staff applications". Also, affiliate applications are presently open. Of course, you must get a minimum of 1000 uniques and have good content and design to qualify - more info here.

CARTOON NETWORK PLAYING: Cartoon Network, is currently showing Dragonball /Z at the following times:
Monday to Friday 4:00 PM Central Time

Monday to Friday 5:00 PM Eastern Time

Monday to Friday 6:00 PM Mountain Time

Monday to Friday 11:30 PM Central Time

Monday to Friday 12:30 AM Eastern Time

Monday to Friday 1:30 AM Mountain Time


---

What is Dragonball? A series started by Akira Toriyama, Dragonball is about Gokuu Son, a were-monkey whose original quest was to find the 7 Dragonballs. It is said that once all 7 Dragonballs are put together, a great dragon will appear and will grant 1 wish, after which the Dragonballs will scatter....